We're excited to announce that Twosense raised $3M to automate human effort, and human error, out of authentication with AI-driven, invisible, continuous biometrics. The Series Seed round was co-led by Atypical Ventures and Preface Ventures, with participation from Jonathan Cogley (LogicBoost Labs), Glasswing Ventures, Entrepreneurs Roundtable Accelerator follow-on fund, Brand New Matter Ventures, and strategic angels like Josh Lospinoso (Shift5), Marc Weiss, and others.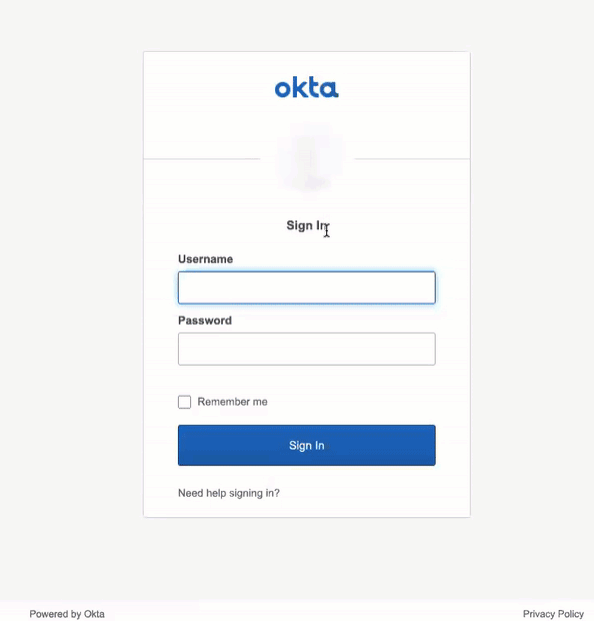 Identity security is failing us all. The problem is people: people hate doing the security work of logging in, logging out, remembering passwords, account lockouts, 2FA texts, multi-factor popups, and password resets. "Everyone knows the pain of losing your phone and being locked out of everything, or dealing with annoying logins at work. Our mission is to make a future where identity is automatic. There's no logging in, logging out, getting locked out, changing accounts; there are no text messages, no key fobs, no interruptions. All of that will be automated and it won't ever mess up" says Dawud Gordon, CEO & Co-Founder at Twosense. "All one needs to do is look at the headlines on any given day to see the damages that human-driven approach to identity security causes. The need for identity security that is decoupled from a negative user experience and is not subject to user mistakes, is an existential imperative."
We are attacking the most fundamental problem in identity security by creating a new software baselayer that's powered by invisible biometrics, which allows for continuous authentication. Twosense's baselayer automates user effort out of identity security for less risk with a far better user experience. Twosense is changing the paradigm of user authentication to a solution that relies on software and automation that's available all the time, instead of on people and effort at a point in time.
Our technology invisibly generates biometric trust on a user's behalf by analyzing their behavior and interactions with devices, such as how they type, move the mouse, interact with a touch screen, the way they walk, hold a device, etc. From phones to laptops, desktops, and virtual machines, Twosense seamlessly collects and analyzes behavioral biometric signals. The combination of every measurable aspect of behavior, modeled by highly-personalized deep neural networks, creates a new form of passive biometric authentication (PBA).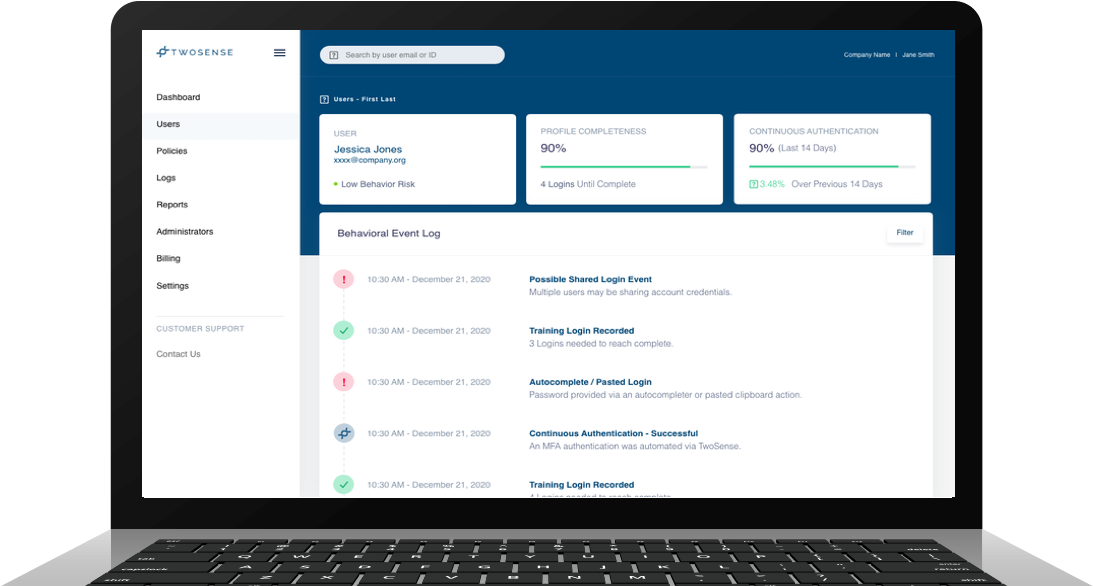 We initially launched in 2018, providing continuous authentication to address employee identity for the US Department of Defense, and have now expanded to Enterprise customers, like the leading orthopedic hospital in the US, AFGE, and others. Today, we're launching in collaboration with leading IAM vendors with integrations for Microsoft Active Directory, Thycotic Secret Server, and we have officially launched in the Okta Integration Network, with further IAM partners onboarding now. We are focused on helping customers in high-risk and compliant industries such as healthcare, finance, and critical infrastructure verticals.
We're on a mission to eliminate user friction and user error from the list of things that admins need to care about. This funding round supplies us with the fuel for a rocket that's already lit. Where we're headed is a world where logging in is no longer a chore for anyone. "Security is so much better when it works for users, and isn't work done by users. It's a much better experience for users because all the manual work goes away. It's also a much better experience for admins because risk is so much lower, the users are happy, and a user mistake can't ruin their day. We make users and admins happy."
Would you like to join us on this mission? We're hiring for all roles.