Twosense Responds to MFA Challenges So Your Users Don't Have To
Every MFA check wastes at least 15 seconds of a user's time. Those interruptions are also a constant source of irritation for employees. Twosense automates 95% of MFA challenges so your teams can be less frustrated and more productive.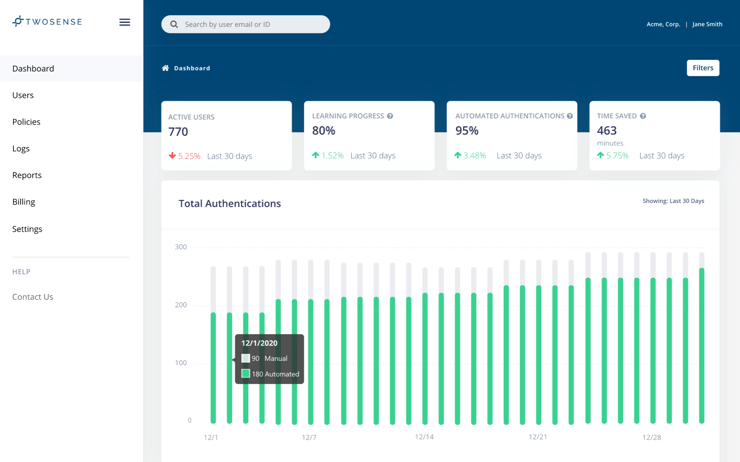 MFA Once a Day is Not Enough
Skip the complicated MFA policy management and apply the most restrictive policy to every application and every user. MFA checks can be continuous throughout the day if they are automated.
Integrate With Your Current Single Sign On and MFA Solutions
When the user's identity can be guaranteed, Twosense passes the MFA challenge on behalf of the user. If the user's identify cannot be confirmed, the MFA challenge will proceed. Automate access into any Okta or OneLogin protected application, Windows logins, or Thycotic Secret Server. Check out our integrations.